Although most people are just too shy to do anything in front the camera, some girls are making pretty good money off of it. The live content industry, (which is basically just a fancy word for sex cam sites and chat rooms) has flourished over the past decade, and it continues to grow on a daily basis.
It is simply because the market for it is enormous and the online landscape is pretty fertile for this kind of content industry. Let's look at the basic technicalities – it is a low budget "production", there are many girls out there who are pretty and need money, while every kink with an Internet connection can use it to find something to satisfy his dirty mind. It is a win-win-win scenario, really.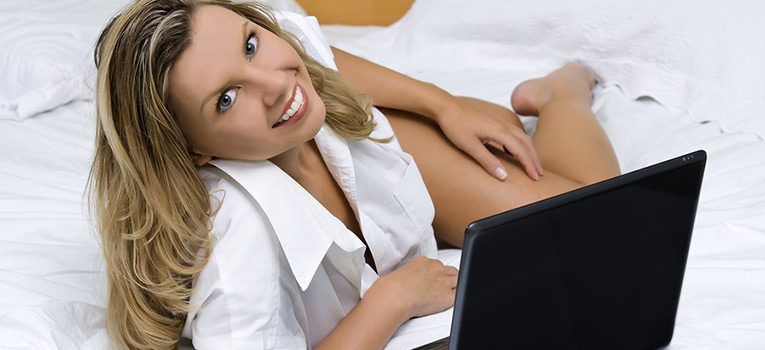 The Arsenal
The models that one can find on these platforms are indeed gorgeous and there's something for everybody. The categories range from some pretty standard ones: like Big Boobs, Lesbians, Teens, Blonde, Brunette, Latina, Asian, Redhead, Mature, Threesomes, Curvy, Petite… to some more specific categories like Tranny, Middle East, Smoking, Trimmed, Hairy, Shaved, Piercings, Tattoos, Pregnant, Big Women, Contortionists … the list goes on.
All in all, these sex cam categories actually mirror the spectrum of what people across the globe find attractive, otherwise they wouldn't exist. And boy is this spectrum endless, which only goes to show that the sex cam industry is only in its infancy.
How It Works
Sex cam sites are an industry, and much like with any other industry out there, the end goal is money. Awe are not going to lie to you, cam girls make A LOT of it. And they should. According to the New York Times report from a couple of years ago, the camming industry brings in around $1 billion in annual revenue. The numbers are probably even bigger now.
The folks over at Alternet.Org spoke with Clinton Cox, founder of the first annual CammingCon conference, and this is what he had to say: "If you log on to the 10 biggest cam sites on the Internet, and you see the model counts for who is on that day for each of those 10 websites, there will probably be like 20,000 models online at any given time. Imagine when you try to compound that math—20,000 models on 24/7. It just goes to show you how much content is on the web, and if that much content is on the web then there's that many more consumers on the web consuming that content. "
Pretty huge numbers, you'll agree. But what about the payment methods?
Are You Token To Me?
Although there are many free sex cam sites and chat rooms, most of these will not give you the full experience. This is where full memberships come in and full memberships cost money. Most popular sex cam websites encourage users to sign up and use credits called "tokens" to pay and tip the models with.
The best way to pay for your online pleasure is to use a safe paying method (like your credit card, debit card, PayPal, or other similar card) and buy the tokens. This way you will be able to control your funds better and have more insight into just how much you are spending looking at those naughty ladies.
Buckle up! For sex cam websites, live streams and chatrooms are here to stay.