It's all fun and games until you realize you practically can't live without adult camera websites, right? Relaxing and winding off with some sexy cam girl is alright every once in a while, but what happens when this becomes a major part of your everyday life?
As it is with most fun things in life, so it is with cybersex – or in this instance, sex cam websites. It's OK if you tend to enjoy adult chat from time to time, but if this is something you can't exist without, you have an addiction problem.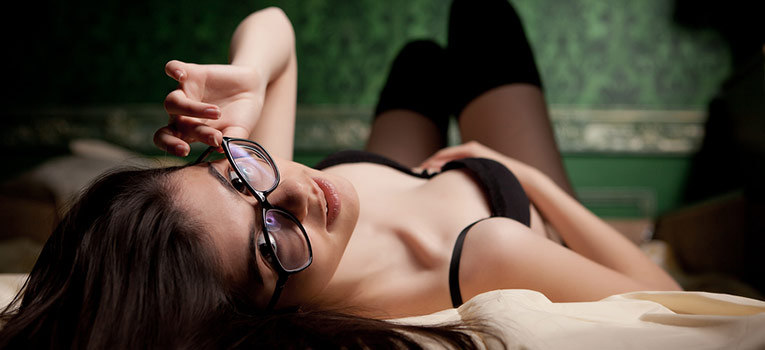 Not So Different After All
Although sex cam websites are the newest and most popular trend of the pornographic industry, that doesn't mean that they're completely harmless. In fact, the chances of getting addicted to adult cam sites are bigger than the chance of becoming dependent on generic porn content.
This is because most sex cam sites don't only offer a large variety of performers, but are also very unique in terms of interacting with porn. If you're a social person, communicating with sex cam models is equally dangerous as simply watching them perform.
Being addicted to watching and chatting with hot girls as they strip, dance, and do a plethora of other naughty things can be simply labeled as an cybersex addiction, which has a very clear definition. Instead of actual, physical drugs, you can get hooked to online sexual activity – this means that cybersex addicts will do anything to get their fix just like an alcoholic would to get a drink.
There are quite a couple of ways you can recognize a cybersex addiction. For example, if you can't stop thinking about all those hot girls doing live shows, if you're hiding your habit of visiting sex cam sites, or if you turn to them whenever you feel guilty or helpless, you might be a cybersex addict.
Hurting Yourself And Those Around You
But it's not just one's alone time that gets affected by a sex cam addiction. The bigger problem surfaces when other aspects of your life get impacted by your unfading habit. In many cases, cybersex addicts prefer this activity over socializing with friends and family, while it's not rare for them to bring their romantic relationships to ruin simply because their priorities were set in the wrong place.
In other words, it's fine when you're using sex cam websites (or porn in any form, for that matter) as a way of letting loose and being care-free even if that lasts for a minute – science even says it's somewhat healthy. However, if this becomes a priority and starts overtaking other parts of your life, you're in some serious sauce.
There are a few ways you can fight being addicted to adult entertainment. Start off by cutting down your computer time. If this isn't enough, try focusing on other activities and hobbies – sometimes doing other things can take your mind off your troubles. When nothing else works, look for help, as friends, family, and even support groups can get you out of that nasty, online sex-filled limbo you're stuck in.